Large Mowing Capabilities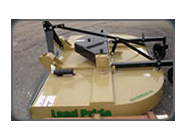 Mowing a field without the proper equipment can be very time consuming and inconsistent.
That is why we use professional equipment to get the job done.
Here at Ground level Landscaping and Irrigation, we have many different services for all your needs.
Field mowing has become one of the busiest services we offer for the people that have a big field either next to the yard or a lot that you would just like to give it that clean look.
With minimal cost, we can mow all the tall invasive grasses and shrubs that are not healthy for your yard. These invasive species will find their way into your yard and this will give you an unhealthy yard and possibly a weed problem which will cost you hundreds of dollars to remedy.
Bush hog mowing is a great solution for fields and lots. This is not a finish mower like for your yard but it can take care of that big field in no time at all.