Seawalls
At Ground Level Landscaping & Irrigation, we offer a variety of services that allow you to fully enjoy and protect your home and property. Retaining walls and seawalls are some of our specialties when it comes to protecting your property from erosion.
Seawalls provide protection from waves, which can erode your shoreline and wash away your property. These walls don't have to be strictly functional though; we work with the homeowner to choose materials and design that will create a beautiful view.
Ground Level Landscaping & Irrigation has over 15 years experience in seawalls and retaining wall construction. Choosing the right material and contractor will help protect your investment and extend the lifespan of your shoreline.
We service most of Grand Traverse & Leelanau County including properties on Lake Michigan, West Bay, East Bay, Lake Leelanau, Northport Bay, Lime Lake, Glen lake & Little Traverse Lake.
Mike Watkoski of Ground Level Landscaping & Irrigation built the below seawall located in Northport, MI in 2019.
Call us today to schedule your free consultation (231) 620-6530.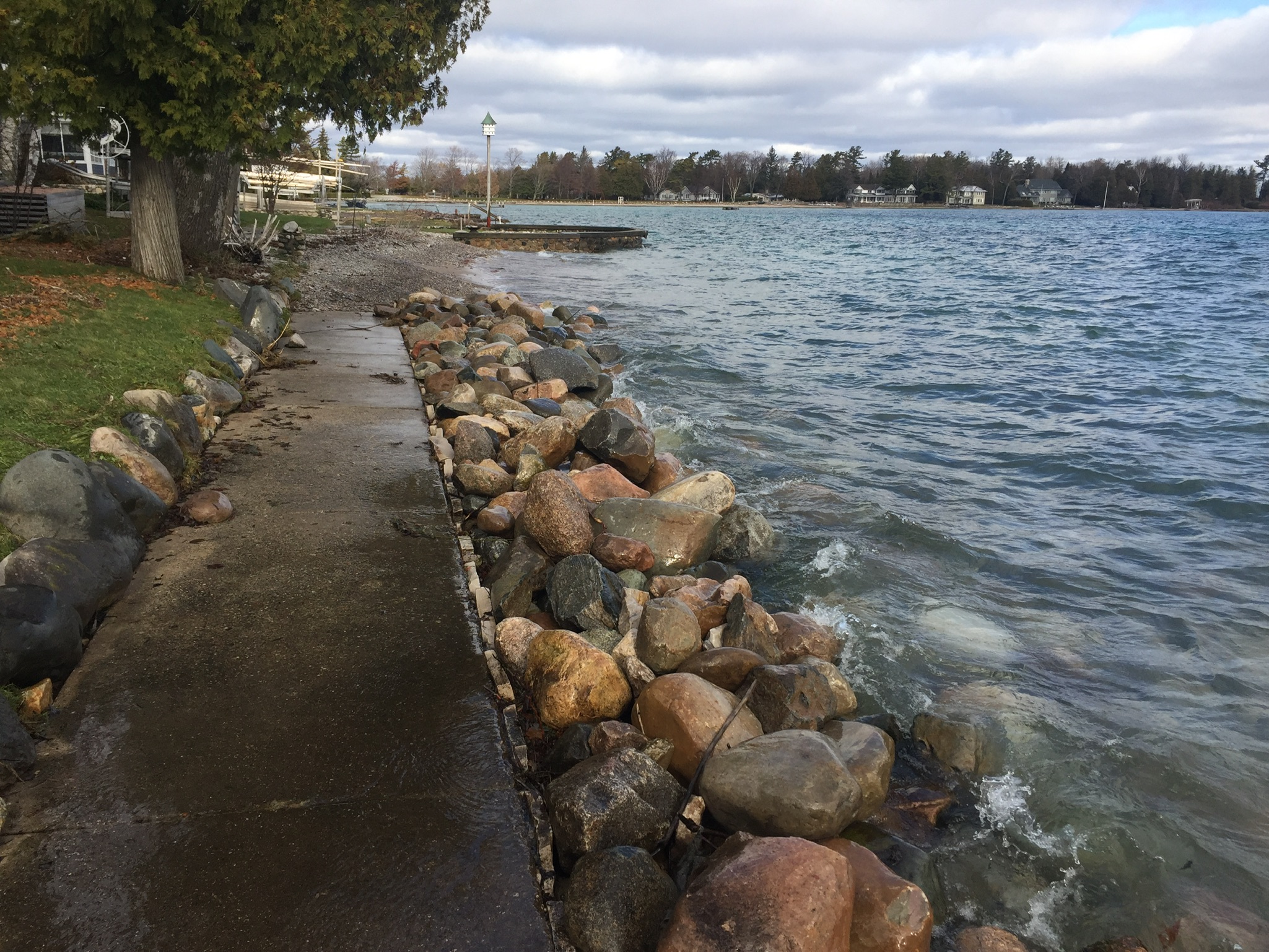 Seawall view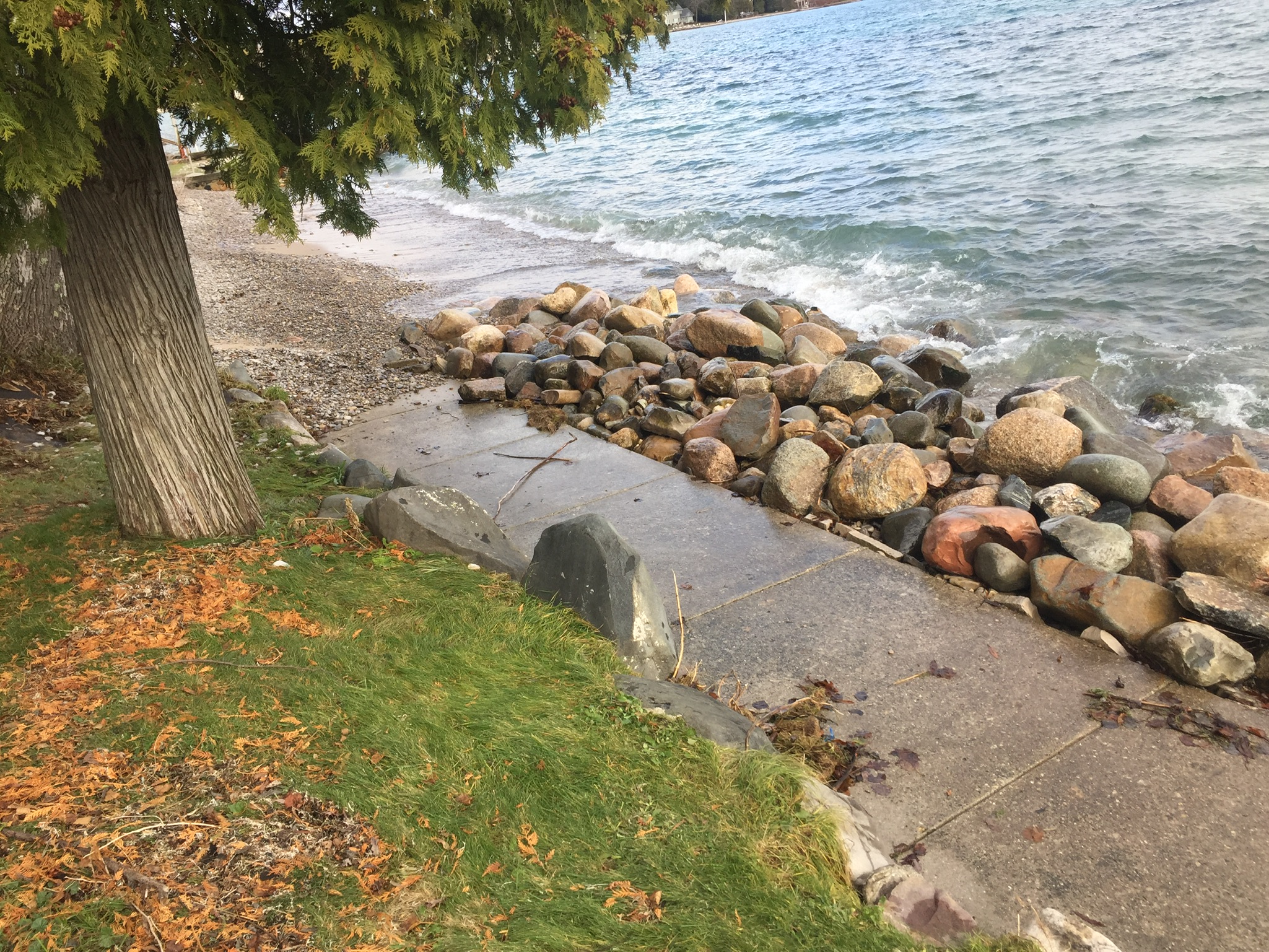 Stone seawall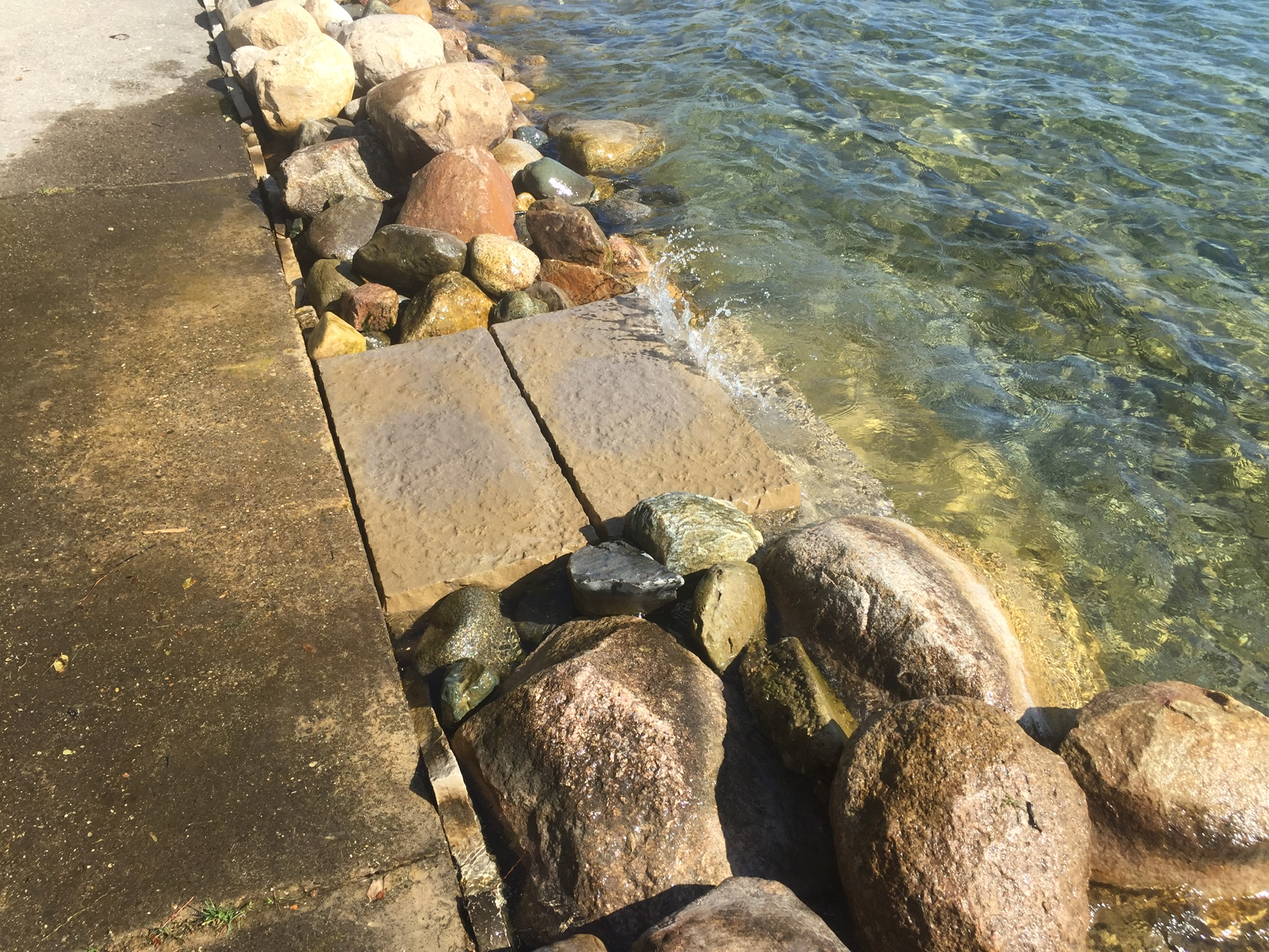 Steps in seawall