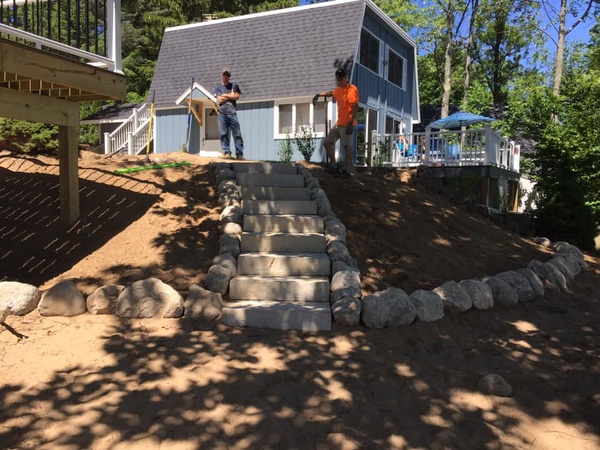 Stone Steps
Posted: 1 year, 7 months ago
We used natural-stone steps on this project which were perfect for building the high outdoor stairway on steep terrain. These gorgeous steps were used as a walkway to the beach for this Northern Michigan home. After installation, we finished the project with grass seed and additional landscaping.
Natural Stone steps are well suited for backyard applications. They provide a hint of luxury to your landscape unmatched by any other material. Ground Level Landscaping & Irrigation offers a variety of stone options for both new and existing steps. Stone steps can quickly enhance your backyard entrance to accentuate the natural look and feel of your property.
Contact Ground Level Landscaping about your stone step needs. We'd love to offer you a free quote!
Share on Facebook
---