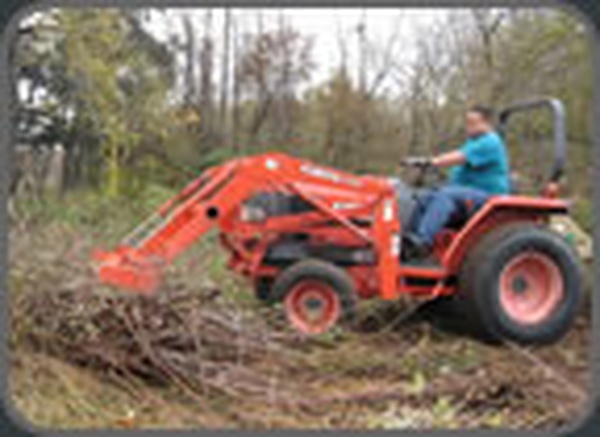 Space is Filling Up—Book Our Land Clearing & Light Excavation Services Now
Posted: 2 years, 9 months ago
It's a brand new year when people plan their lives right into December. But that doesn't mean they stick with their goals. If your garden or yard is embarrassing, or worse—the city has sent you a notice—it's time to landscape and shape your outdoor area. But it can seem overwhelming. Where do you start? First, book an appointment with our land clearing and light excavation services.
There are many tasks to do if you own more than a half acre of land. Often, the first chore is to clear out old masses of rocks, debris, or shrubs or flower beds. Your yard may also have many overgrown trees or bushes that you haven't tackled yet.
One of the main problems with clearing your property is that it can reveal problems in your yard. When you hire the professionals, we can ensure that the excavation is done properly, and to not dig out what we shouldn't—city drainage, pipes, electrical, irritation, etc. We can also advise if there are any issues pertaining to your yard.
Our services also involve clearing old bushes or flower beds quickly. Often these tasks can take a large amount of your time to do by hand. We find that most of our customers don't have the time or patience required to look after their gardens or yard.
Land clearing and site excavation services need to be done prior to landscaping. New landscaping can include beds of any kind, stone & mulch. Retaining or decorative walls, tree planting, patios & fences. To make your yard more attractive, we can also install irritation systems to make watering simpler & more useful consistent for grass and plantings.
We also tackle the disposal for you so you have no mess to deal with afterwards. We transport waste away in our trucks and dispose of it through natural composing methods, if possible.
We can also move in fresh new soil and rebuild yards.
We don't have endless hot summer days in the Traverse City area. Summers are short, so that's why we're currently filling up our schedule for the warm season ahead.
Have a glance outside right now. Chances are that winter wasn't kind to your yard. If you think you are in need of land clearing or light excavation services over the next few months, book now. Our calendar is filling up so you want to avoid disappointment.
Our workers are trained and licensed, and our company has the insurance required.
Please give Mike a call today .
Share on Facebook
---