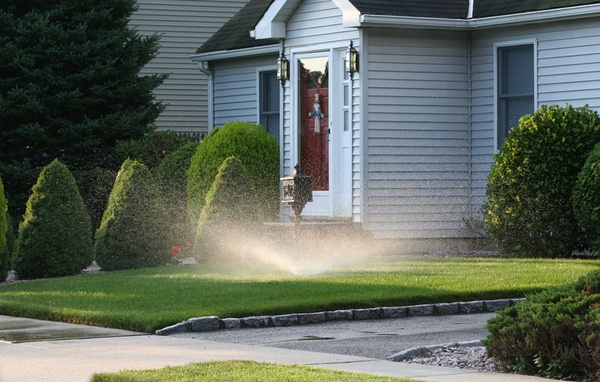 Why You Need to Winterize your Sprinkler System
Posted: 3 years, 3 months ago
During the winter season the weather gets colder thus can freeze the water pipes. The water which is in the water pipes will swell and crack the pipes or break the walls of the pipe. When water freezes in the back flow assembly, the inside parts or components will get damaged and perhaps crack as well.

Because of this, it is very essential to winterize your sprinkler system or irrigation. It seems relatively easy and simple at first glance. The main intention is to get water out of the pipes.

There are two important methods to get rid of all water from the water pipes and sprinklers, therefore frozen water will not rapture the water pipes. You can select to drain the water out in drain valves, or blow the water out with use of air. Sounds simple but actually, it is not.

On the other hand, there's a bit more that is involved. Once you live in a colder climate, you will have to ensure the mainline shut off regulator is resistant or freeze proof. Meaning it requires to be secured from freezing so it will not rapture or break when it comes time to utilize it.

As far as the techniques of getting rid of water, both ways have their own pros and cons. When you decide to utilize valves to draw off water, they will require being setup at every low point in the water piping, and you'll need to be out there manually opening the valve when you utilize the manual system. Auto-drain valves open themselves every time the pressure drops too low in the water pipe; however they have an issue of keeping closed once they have not had an opportunity to open more often than not.

This is the reason why a lot of irrigation systems opt for the blow-out method. With the assistance of a huge air compressor, the water is blown out of the water pipes so they will not be harmed during the cold season. There is many things that could go wrong with this approach. On the other hand, this is why it's extremely
recommended that experts carry out this method.

The blow out technique is not a DIY approach or project which homeowners must try to carry out. One small mistake with this approach and you'll no longer have a functioning sprinkler system in your lawn. When you are thinking about blowing water out of the water pipes, contact an expert like Ground Level Landscaping & Irrigation to service you.
Share on Facebook
---